SELF CARE | 5 Favourite Smoothie Recipes
SELF CARE | 5 Delicious Breakfast Smoothie Recipes
WE LOVE SMOOTHIES! With young children to get up, dressed and out the door to school every morning, emails to scan, texts to respond to, tidying up to do, washing to put on and exercise to do...there is often barely enough time left over for preparing a healthy breakfast.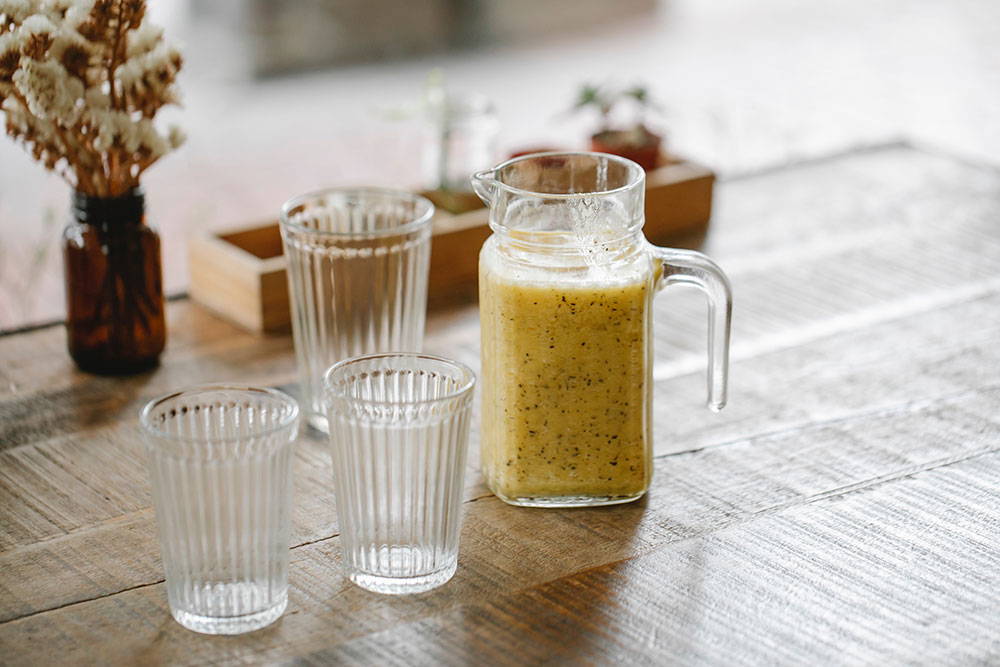 Thank goodness for breakfast smoothies and a blender, because otherwise it would be a long haul til lunch time at the office for me! 
Smoothies are the go-to healthy breakfast alternative here at ALULU. But I've learned the hard way (visualising a pair of shrinking pants) that it's super important to be mindful of how much is going into the blender. It's so easy to overdo the calories. 
To be sure you're not overdoing things when you make your own smoothies, measure your ingredients and calculate your calories and nutrients before putting anything in the blender. That way, you know exactly what your nutritional profile will look like and can make the best decisions about what to include. 
And if you're the type of person who's content replacing a meal with a smoothie, you may benefit from adding more of these blended beverages to your life.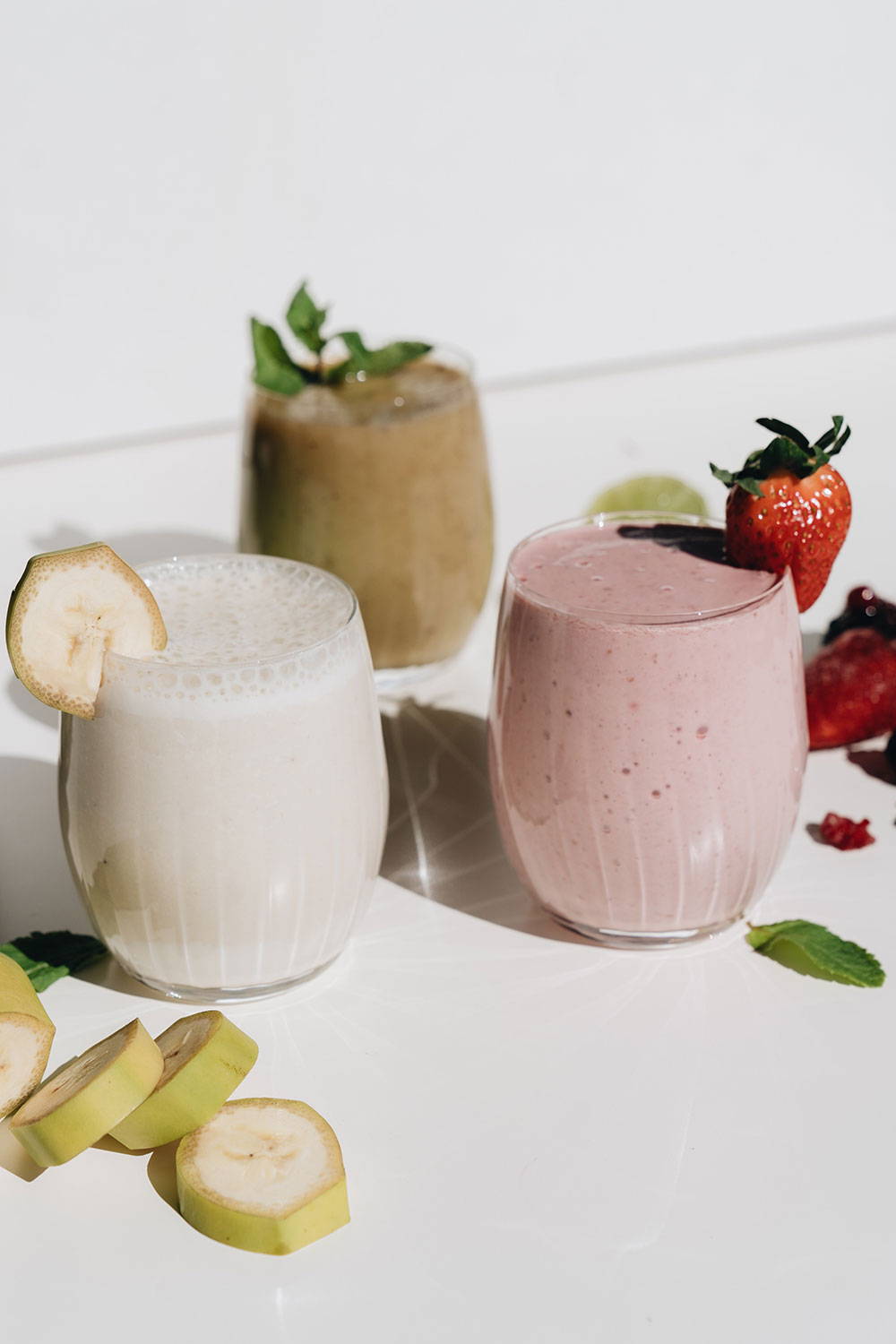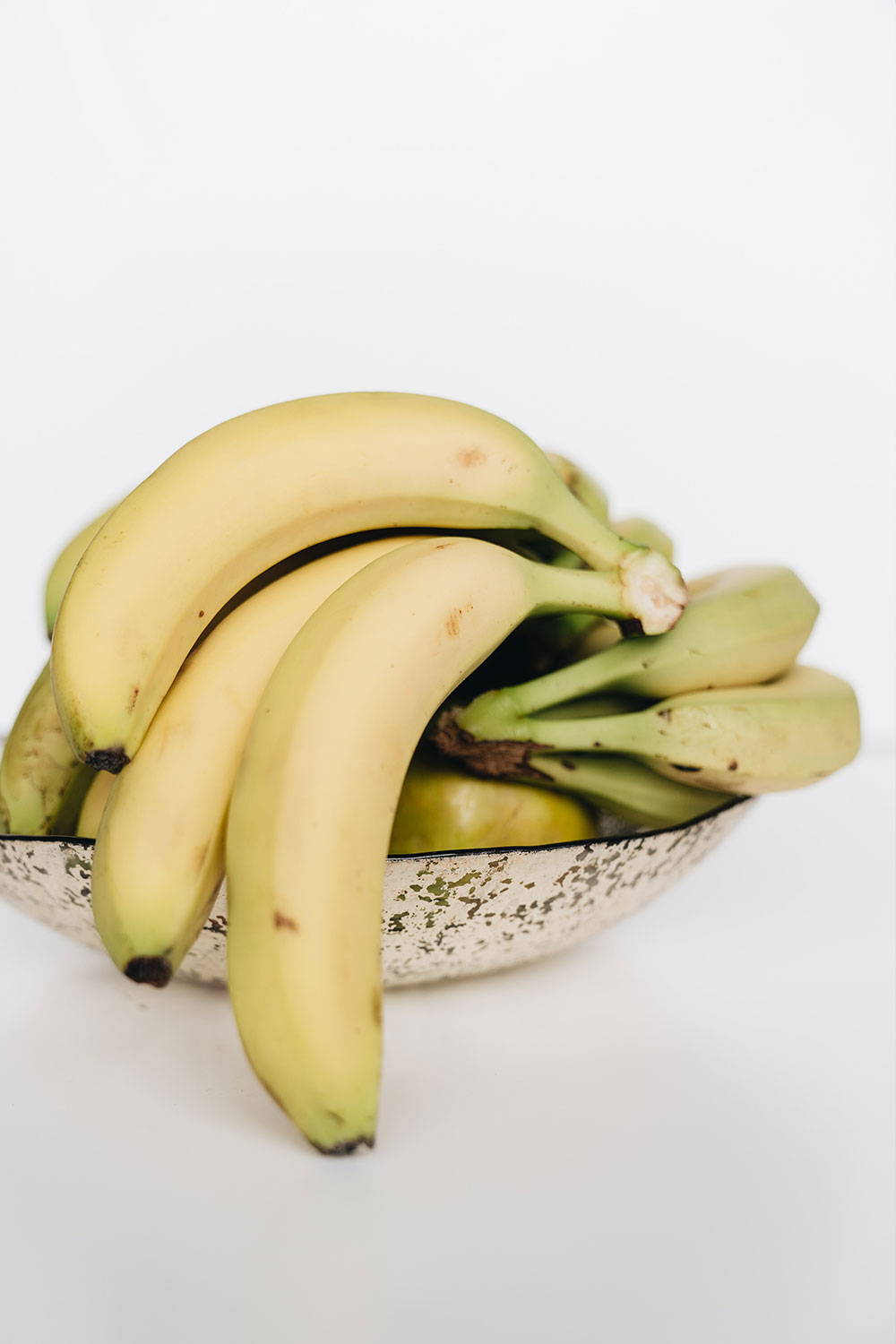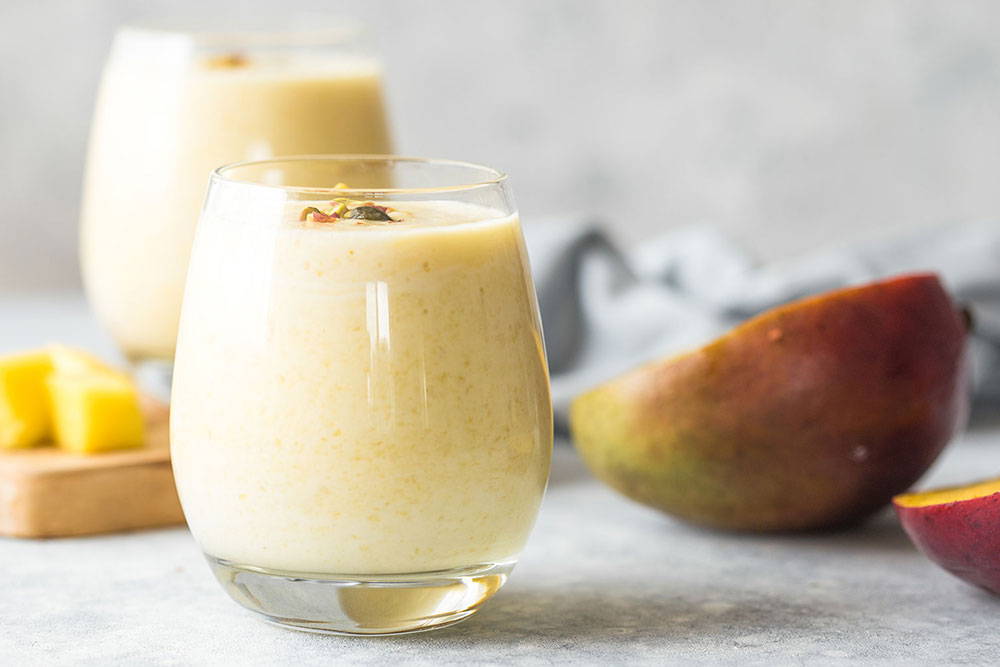 MANGO ALMOND & HONEY BREAKFAST SMOOTHIE.

1/2 mango
200ml skim milk
1/4 cup low fat natural yoghurt
1 tbs almond meal
1/2 tsp Manuka honey
Ice cubes
Peel and chop the mango and place in a blender with skim milk, low fat natural yoghurt, almond meal, Manuka honey and a few ice cubes. Blend until smooth. Serves 1.
Energy - 265 cal


HEALTHY GREEN SMOOTHIE.
45g firm ripe avocado
1/2 ripe banana
1/2 kiwifruit, peeled and chopped
Handful baby spinach leaves
100g low fat milk yoghurt 
1/4 tsp ground cinnamon
1 tsp honey
small handful of ice cubes
Place all ingredients into a blender and blend until smooth. Serves 1.
Energy - 128 kcal
STRAWBERRY BANANA SMOOTHIE.
2 cups fresh strawberries, halved
1 banana, quartered and frozen
1/2 cup Greek yogurt
1/2 cup milk
Place all ingredients in a blender. Blend until completely smooth, then pour into a glass and garnish with fruit and mint sprigs.
Energy - 198 kcal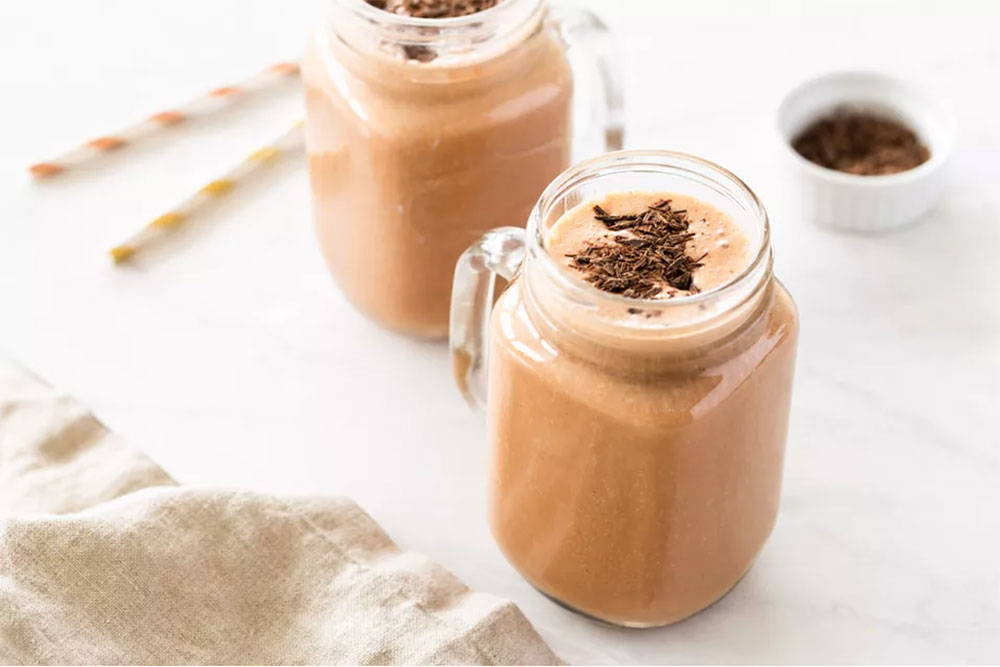 BANANA PEANUT BUTTER & CACOA SMOOTHIE.
3/4 cup milk soy organic, oat, almond or cashew
1/2 ripe banana sliced and frozen
1 generous tsp Peanut Butter creamy
1 tablespoon cacao powder
1/2 tablespoon hemp seeds
1/2 tablespoon flax seeds ground
1/2 teaspoon vanilla extract
Ice cubes to taste
Cacao nibs and hemp seeds for topping
Put all ingredients into a blender and blend on high speed until smooth and desired consistency is reached.

If the smoothie is too thick, add a little more liquid - milk or ice cubes and blend again. 
Serves 1.

Energy - 213 kcal
AVOCADO BREAKFAST SMOOTHIE.
1/2 medium banana chopped
1/2 ripe avocado
1 cup ice
1/2 cup coconut water
1 tsp honey
Place banana, avocado, ice, coconut water and honey in a blender and blend on high speed until smooth. Pour into a glass and serve. Serves 1.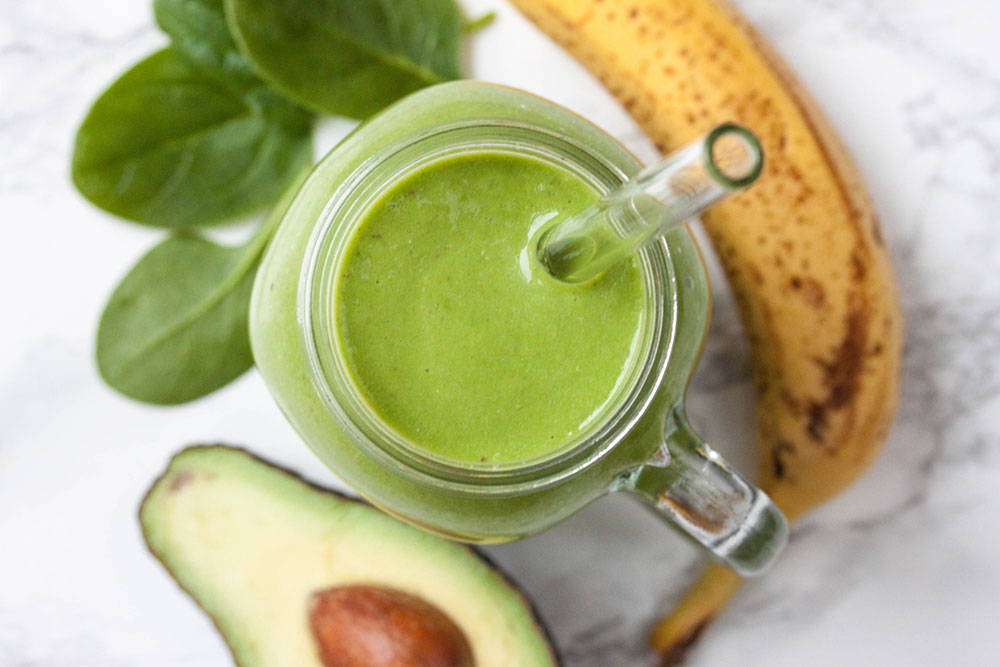 Explore New Arrivals: Lucia Collection
---