TRAVEL | Visit New Zealand's Best Thermal Pools
TRAVEL | Visit New Zealand's Best Thermal Pools
23.08.23
Just a hop skip and a $500 return ticket from most places along Australia's east coast, you'll find a country overflowing with culture and natural beauty. New Zealand is home to some of the most beautiful places on earth, with lush rainforests, snow-capped mountains, and sweeping beaches. 
Aotearoa's geographical past has left this beautiful land littered with volcanoes and geothermal hot spots, creating a wonderland for those seeking relaxation and renewal.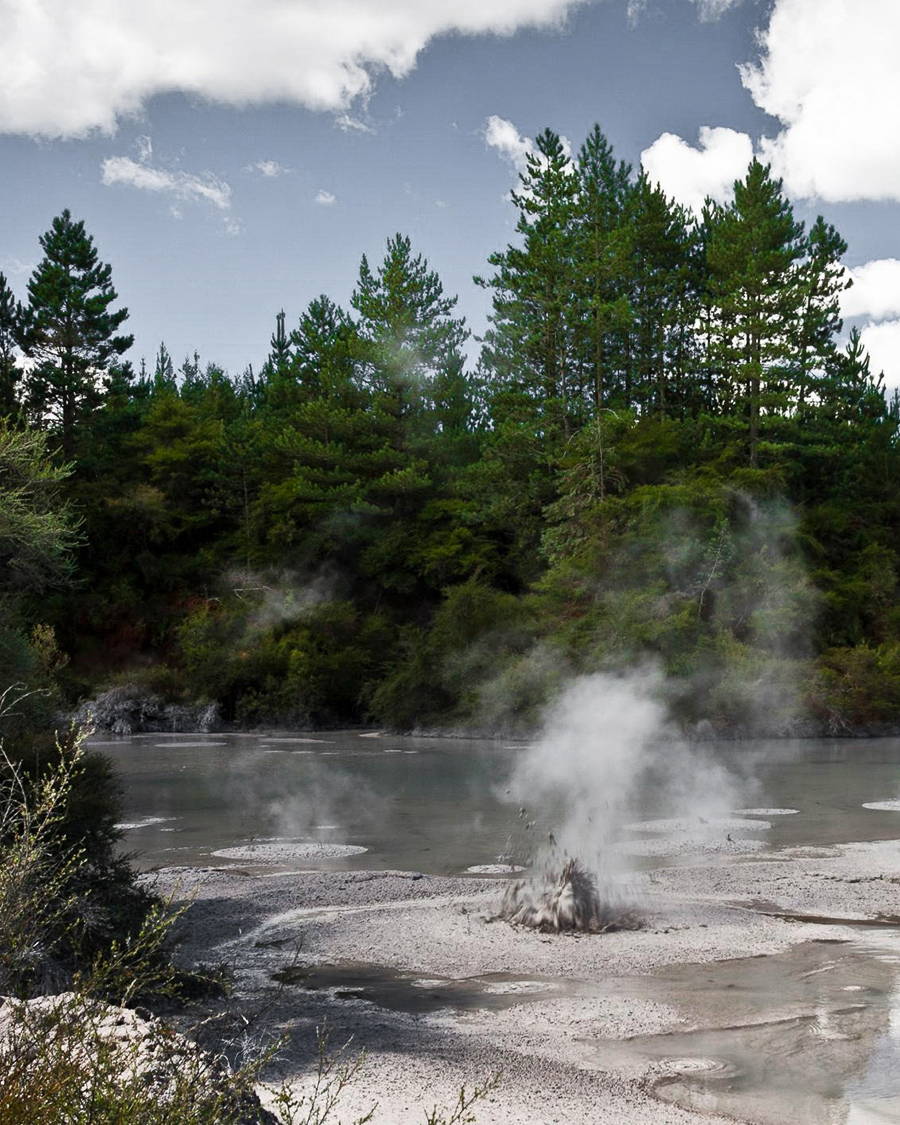 THERMAL SPRINGS
---
New Zealand is located where two tectonic plates of the earth's crust meet. This causes a large amount of geothermal activity, allowing warm water to bubble up through the earth's crust to form hot pools. These pools often contain minerals dissolved from the rocks they seeped through.
Choosing which of New Zealand's natural and man-made hot pools and springs to visit across both the North and South Island can leave anyone feeling a little overwhelmed. Some have been developed to include day spas and include admission fees. Others are entirely free as nature intended. So to give you a place to start planning your next New Zealand getaway, we have chosen four of the most spectacular natural hot pools we could find and have shared a little detail below.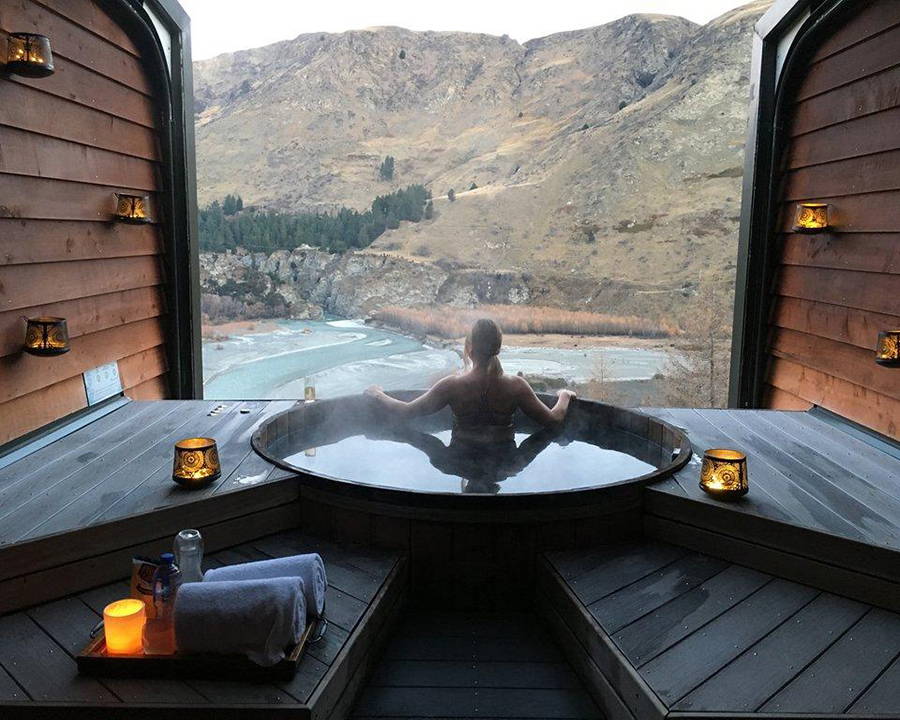 ONSEN HOT POOLS
Queenstown, South Island
Situated on a cliffside overlooking breathtaking alpine scenery and views of the Shotover River, the Onsen Hot Pools provide a stunning, luxurious romantic escape from all the extreme activities Queenstown is otherwise known for. 
Enjoy a private cedar-lined hot pool featuring retracting picture windows designed to make you feel like you are one with the scenery. Just a tip - book ahead as the hot pools are most popular in the evenings and at sunset. Onsen Hot Pools also offers some delicious packages that include anything from aromatherapy burners to complimentary glasses of bubbly to add just that little extra to an already memorable experience.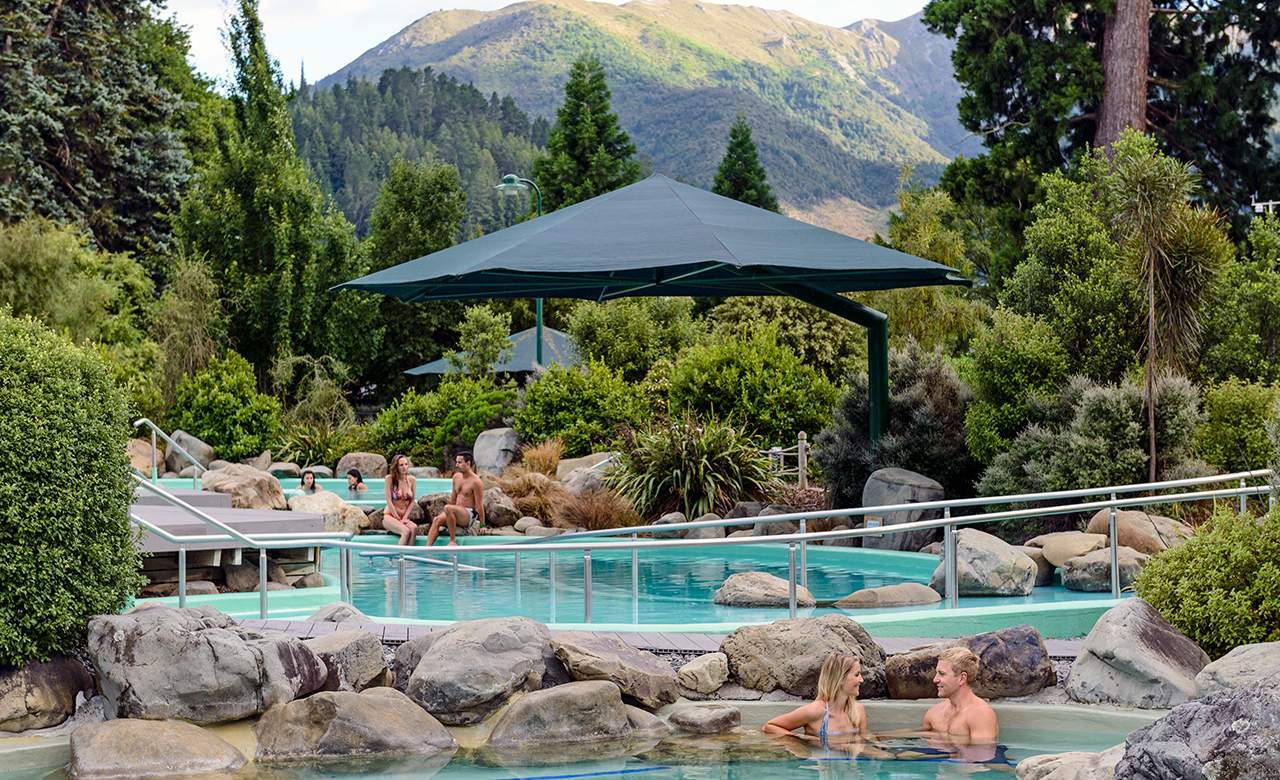 HANMER SPRINGS
Staying on the South Island, you'll find the tranquil sanctuary of the Hanmer Springs Thermal Pools, 90 minutes drive from the city of Christchurch in the town of Hanmer.
The Springs offer six types of pools ranging from Aqua Therapy which shoots out jets of water for the perfect back massage, to the mineral-rich Sulfur Pools, a natural remedy for softening your skin. Of course, relaxation is the name of the game here. It's also perfect for families, with the Aqua Play Pools feature fountains and water slides to keep the kids entertained as well!
The area is surrounded by towering snow-capped mountains and redwood trees, meaning you'll feel all those delicious getaway feels.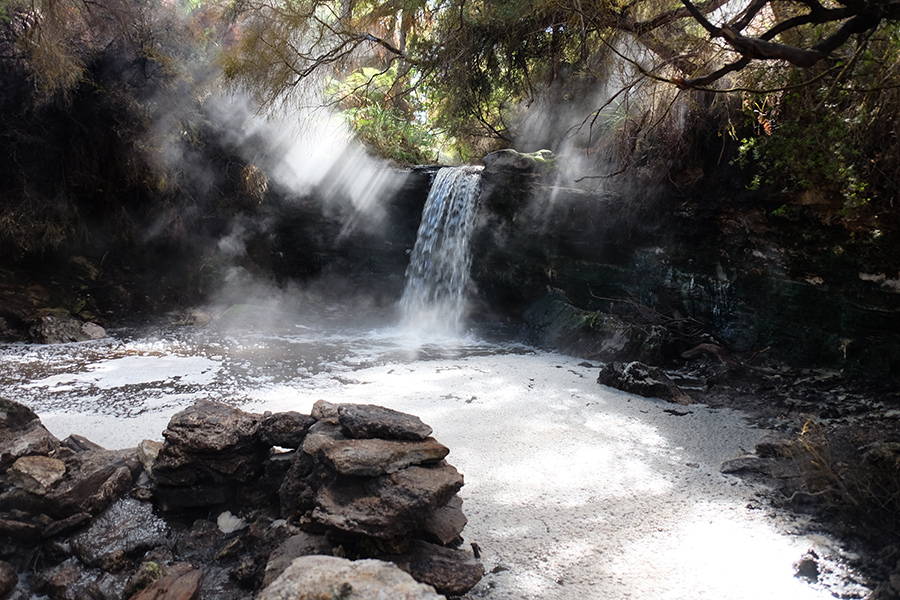 OTUMUHEKE STREAM 
Taupō - North Island

Soak under a waterfall and treat yourself to a delicious, free massage or take a soak in the natural rock pools as you enjoy stunning views of the deep green, crystal-clear waters of the mighty Waikato River, New Zealand's longest river.
Located amidst the wonders of Taupō's Spa Park, Otumuheke Stream is an easy 25-minute walk from Taupō town centre.
While you are there, be sure to check out many of the other hot pools and natural geothermal attractions in the Taupō region.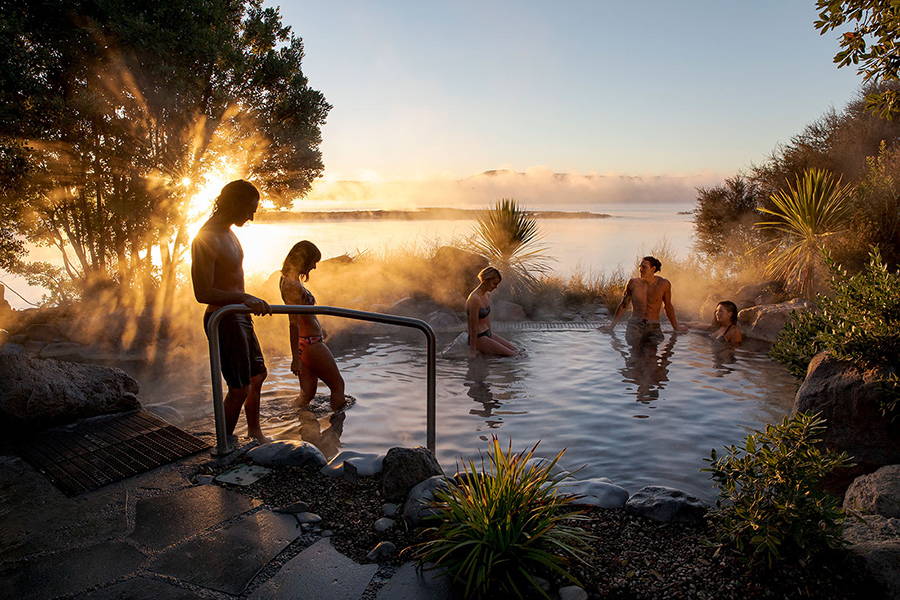 POLYNESIAN SPA
Rotorua, North Island
Rotorua is truly a geothermal wonderland, and the Polynesian Spa is just another reason why. One of the best hot springs in New Zealand, if you want to take your hot pool experience to a new level, a visit to this spa is a must. With two hot springs feeding an astonishing 28 mineral pools, all you'll be required to do is sit back, relax and let the calming waters soothe your soul. If you need more pampering, there are options from massages and facials to spa treatments which means you're guaranteed to leave this retreat feeling on top of the world.
---
NEW ARRIVALS
---