We care about how you feel in your swimwear.
Let's get you a swimsuit that actually fits. Choose between these two short quizzes to find the best ALULU size and style for you.
When you feel comfortable and at ease, it's easy to appreciate life's special moments. That's why we've developed this easy yet detailed fit guide to help you to choose the perfect swimsuit for you, based on your size and preferences. It has used data from real life customers and has been developed by our design development team in conjunction with our customer care team.
When you wear a swimsuit that fits and feels good, it's easy to enjoy life's precious moments. Our ALULU Angels are at the heart of everything we do. We design consciously, with your body in mind.
Our swimsuits are all in Australian sizes.
All of our swimsuits are true to size and are constructed with a firm fit to flatter your shape. This means you should follow your normal sizing. We recommend choosing your normal underwear size for your pants, and normal bra size for your tops unless your bra size is an E or above, in which case choose one size up for more cup allowance, as you can adjust the underbust band to be tighter to fit your torso.
Any issues, ALULU is happy to refund all full price items and exchange sizes on sale items. Our team is on hand to help you find the right swimsuit for you!
If you need fit advice, jump on our online chat and our team of friendly Australian women will help you find your perfect swimsuit.
Do you feel you'd like some one-on-one virtual assistance? Our fit consultants are offering a complimentary fit consultation via phone to help you find your perfect suit.
Australian Owned, Female Founded
Sustainable Fibres & Ethical Manufacturing
Small & Considered Production Runs
Direct To Consumer Pricing
It's time to feel good in your swimwear.
Need help getting started?
Let's take a look at our Best Sellers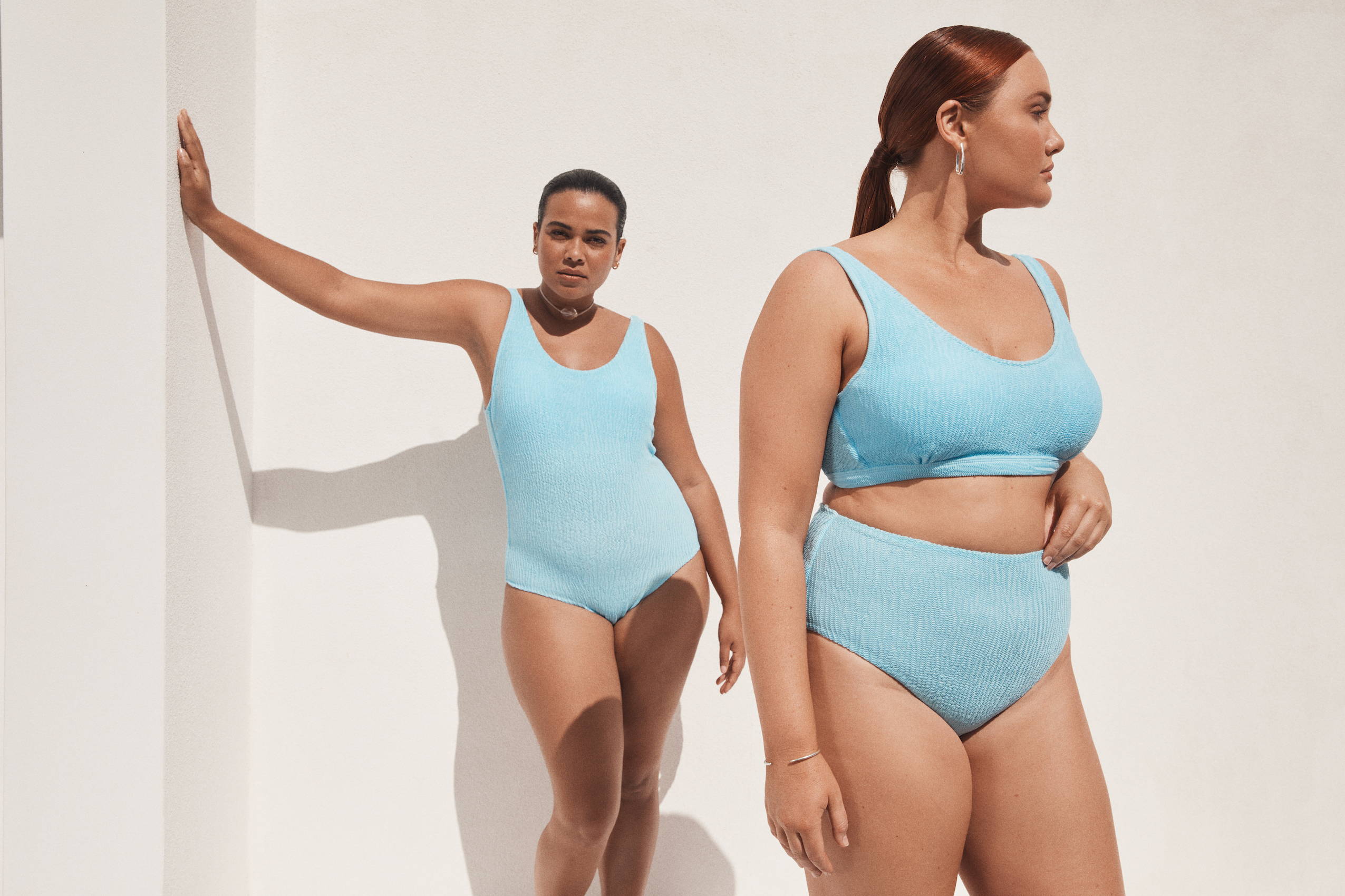 We are making conscious steps towards sustainability, and are committed to minimising our footprint on our planet through our business practices and manufacturing processes. From the fabrics we choose, to dying processes, right through to the artisans we choose to work with, we believe that collectively, small steps can have a big benefit for future generations.
Find out how we are working to create a sustainable future HERE.